Frequently Asked Questions
Briaroaks Fire Department
What kind of training is required to become a volunteer firefighter?
Briaroaks Fire Department provides the most current training to all new recruits.  Initial Fire training includes Introductory certification through the Texas State Firemen's and Fire Marshal's Association.  Initial Medical training includes certification as an Emergency Care Attendant through the Texas Department of State Health Services. All required training provided by the Briaroaks Fire Department at no cost to the participants.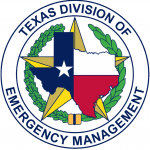 ADDITIONAL TRAINING OPPORTUNITIES
Besides local training, there are many other opportunities that exist and others that will come available throughout the year. Here are just a few of the training opportunities available to firefighters in Texas.
TDEM Hazardous Materials Training
The Texas Division of Emergency Management offers multiple courses at no cost to Texas firefighters and first responders. Funding is provided by the Pipeline and Hazardous Materials Safety Administration's (PHMSA) Hazardous Materials Emergency Preparedness (HMEP) Grant. 
TEEX Area School Training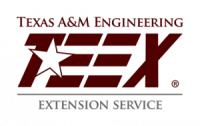 Delivered at no cost to fire personnel in Texas, fire extension programs bring the highest quality training directly to departments and agencies across Texas. This diverse training combines classroom knowledge with hands-on training that satisfies both certification and continuing education requirements. Standard-based training such as Pro Board and the Texas Commission on Fire Protection is available, as well as National Fire Academy and State Firefighters' and Fire Marshals' Association training courses.
See More Questions...
Interested in joining Briaroaks Fire Department?
We Are Always Accepting Applications For Volunteer Positions!