About Us
Briaroaks Fire Department
Briaroaks Fire Department
Providing Fire Protection and Emergency Medical Services
Briaroaks Fire Department provides Fire Protection and Emergency Medical Services (EMS) to a population of approximately 10,000 people living in an area of 35 square miles of the Briaroaks Fire District. The department is incorporated in the State of Texas and is recognized as a 501(c)(3) exempt organization by the Internal Revenue Service (IRS).
The department responds to over 1000 calls for service each year, most of which are medical calls. Primary funding for department operations is received through the Johnson County Emergency Services District (ESD). The department holds numerous fundraisers throughout the year and also operates a charitable bingo facility in Cleburne, Texas. All equipment and training will be provided, and all members are covered by worker's compensation and supplemental insurance.
Providing Fire Services For Briaroaks Since 1971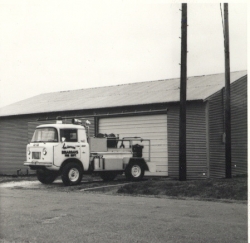 The Briaroaks Fire Department was formed in 1971 by dedicated citizens in and around the City of Briaroaks. The department was originally located in a barn located on Ward Lane across the street from the current location of Station 1. Over the next few years, the department slowly added apparatus and fire equipment and became a part of the Johnson County Rural Prevention District.  In 1976, the department incorporated as a Texas non-profit corporation. 
The current fire station is located on land purchased from then Fire Chief Bill Rowell.  The station was constructed in 1978 using mostly donated labor and materials.  The original cost of the 5000 square foot facility was approximately $20,000.
The Eighties and Nineties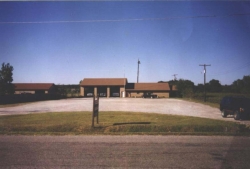 Over the next decade, the department continued to grow and add equipment. During the 1980's, Emergency Medical Service became a mainstay in the American fire service. Briaroaks began providing medical care at a Basic level and gradually transitioned to Advanced Life Support. 
Also during this time, several new volunteers joined the department.  Some of the youngsters who had grown up with the fire department were now becoming old enough to join.  As these new members joined, the demographic makeup of the department changed and became more youthful.  What did not change was the traditional values instilled by our forefathers when they built the department from the ground up.    
The 1990's saw tremendous growth for our department. Briaroaks became the first volunteer department in Johnson County to be approved by the Texas Commission on Fire Protection. Also during this time, the department purchased new apparatus including 2 new fire engines, and a new Brush truck.
Continuing To Grow and Improve Our Capability
The department continued to grow and improve during the 2000's, adding more new apparatus and additional volunteers. Currently, Briaroaks is staffed by 28 dedicated individuals, 95% of whom are certified firefighters and 100% of whom are certified Emergency Medical personnel.  The department is one of only a few departments in the county (and the only all-volunteer department) that provides Advanced Life Support. In addition, the department currently operates 3 Engines, 2 Brush trucks, 2 Squad/EMS vehicles, a Command vehicle, and a Cargo Trailer equipped with a cascade air system and Hazardous Materials equipment.
In 2011, the department began construction on Station 2 located on the east side of the district at 8232 CR 528.  The station was built using a combination of grass-roots fund drives, brick sale fundraiser, and a federal station construction grant.  This grant program was very competitive and in fact, only about 100 grants were awarded nationwide.  Only 4 grants were awarded in Texas and only one (Briaroaks) was to a volunteer fire department. This station was officially opened for business on February 17, 2012 and provides primary fire and EMS services to all of the Briaroaks district east of I-35 (about 60% of the total call volume.)
The department continues to grow and achieve new levels of professionalism and training.  The department is highly regarded and has a stellar reputation for producing highly trained, highly capable firefighters with a dedication to duty and commitment to community service that is unparalleled. 
The Briaroaks Fire Department currently operates three class "A" Fire Engines, two Brush trucks, two Squad rescue vehicles, one Incident Command/Support vehicle, and one Hazardous Materials / Air Support Trailer. Engine 373 is an older unit that is used as a reserve Engine and a water tanker due to its 1500 gallon water tank.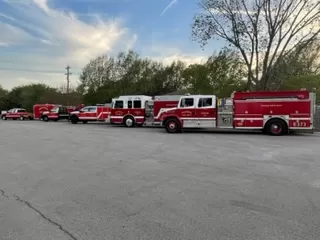 Briaroaks Fire Department
Briaroaks Fire District - Johnson County, Texas
Briaroaks Fire Department is a dedicated volunteer organization serving our community through fire suppression and prevention, emergency medical response, and excellent community service. We are dedicated to preserving life and property through prevention and professional, compassionate response. We pride ourselves on being your community fire department in Briaroaks Fire District and the surrounding areas in Johnson County, Texas. We strive to reduce loss of life and property through innovative approaches, technology, informed decisions, high standards, fiscal responsibility, and collaborative relationships.

Interested in joining Briaroaks Fire Department?
We Are Always Accepting Applications For Volunteer Positions!